Clubs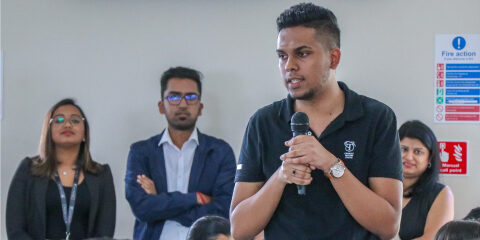 TelfairNet Computer Society
The Curtin Mauritius TelfairNet Computer Society (TCS) brings together students with a common passion for IT. Led by a dynamic team of students and supported by IT academics, TCS aims at building a community of learners to strengthen IT skills and consolidate links with industry. Since its launch in 2020, TCS has organised several activities ranging from industry visits, to learning bootcamps, software workshops, support classes, and industry guest lectures on salient topics such as Data Science. Current projects include the implementation of websites for the Curtin Mauritius Green Campus initiative and the NGO "Fraternité Nouvel Espoir" which aims at alleviating poverty in Mauritius. The future also looks promising with more industry networking, skills bootcamps and potentially a hackathon.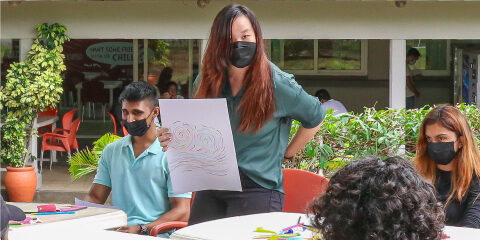 Design Society
The Charles Telfair, student-driven Design Society aims at promoting design and creativity, nurture talent and shape the employability of design graduates. Its mission is to foster a close-knit community of design students known for its creativity, industry ties and contagious passion for the discipline. Ranging from mentoring younger students, to assisting NGOs such as "Dis Moi" and "Fraternité Nouvel Espoir", creating content for the Charles Telfair Campus School of Design Instagram page, painting murals in Moka, and campaigning for mental health awareness, the Design Society is the perfect example of excellent teamwork and collaboration with other societies for best results. Future projects include industry sessions to showcase Charles Telfair design talent, as well as a pitch battle.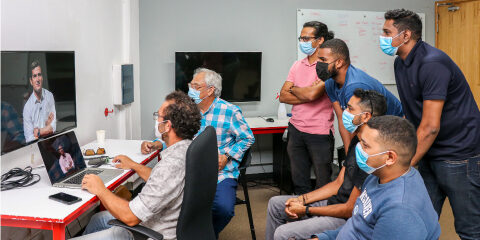 Comm'Unity
The vision of Comm'Unity (Curtin Mauritius Communication Society) is to create a uniting platform for all Curtin Mauritius Communication students to promote excellence in their fields of specialisation. Led by a team of enthusiastic students, Comm'Unity's mission is to unite communication students for support, mentoring, knowledge sharing and industry networking. Collaborations with both the Psychology and Design Society have given birth to great projects such as the conceptualization and painting of murals laden with symbolism, and campaigns for mental health awareness. The recent week with Alain Gordon-Gentil not only enabled members of Comm'Unity to assist the cine maestro on his upcoming documentary, but also allowed them to shoot their very first "Making Of" video and learn from Alain's wealth of experience during the discussion session which ensued. Several other projects are in the pipeline. These include alumni videos, "Dis Moi" Social Media Strategy, and potentially a film/debate club.