Living on campus enhances your student experience by providing you with the opportunity to make new friends, participate in extracurricular activities and improve your personal and academic success.
Our student accommodation is now complete and fully operational. This contemporary building is located on our campus and provides its residents with the convenience of having all the university's facilities on their doorstep, including the library, the study cafe, canteen, sports activities and parking.
The accommodation provides 55 fully furnished, modern rooms with ensuite bathrooms. Residents can enjoy a number of benefits from the common kitchens and lounges to wi-fi, social programs, 24-hour security and a free weekly room cleaning service. To date, we have a growing number of international students from a wide range of countries including Zimbabwe, Madagascar, Kenya, Tanzania, Seychelles, France, Germany and South Africa.
Services included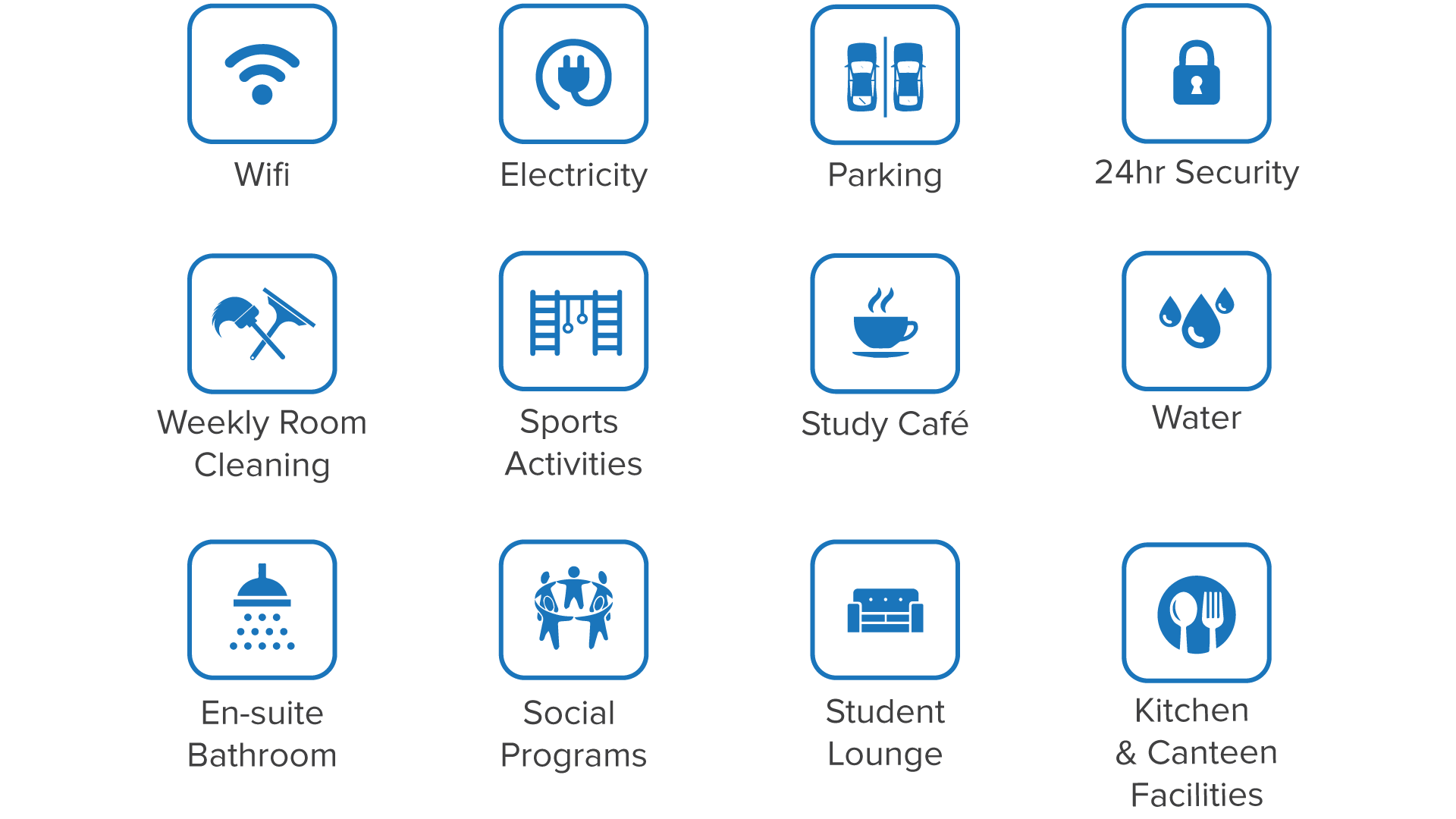 Contact us via the form below to book your room.