Charles Telfair centre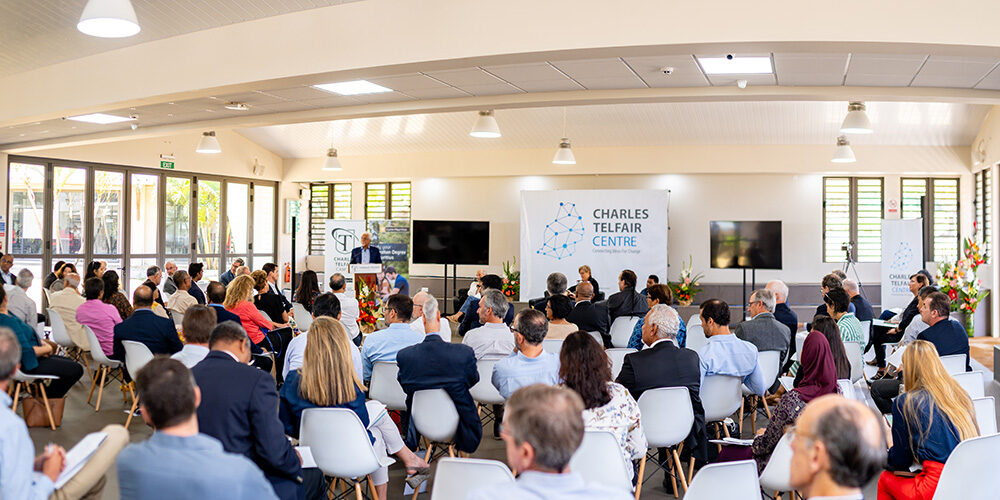 Platform for debate and exchange on Mauritius and the region
The Charles Telfair Centre is a multidisciplinary platform for cutting-edge knowledge sharing and debate in Mauritius. The Centre showcases rigorous analyses featuring best practices, pioneering initiatives, and creative solutions to support Mauritius and the region in their ability to respond to challenges and seize opportunities across social, economic and policy domains.
We offer a safe space where discourses can be challenged and innovative ideas and perspectives scrutinised. Through exchanges and reflections we are a catalyst for collaboration between private and public decision makers and thought leaders.
The centre's activities are centred along four core themes:
Climate Change
Inclusive Growth and Development
Blue Economy
Digital Transformation
Our Activities:
Publication of original in-depth articles on the centre's website
Signature events twice a year
Showcase of local and international research on the Centre's themes
Host international researchers working on the Centre's themes
Publication of monographs on the centre's themes
The Charles Telfair Centre difference:
We are non-partisan and our publications are objective and evidence-based
With the Charles Telfair Campus, we are in partnership with Curtin University, a leader in cutting-edge research
We have access to an international pool of leading experts.
We step back from the news to decipher and produce quality in-depth analyses of current issues.
We remove silos and bring together academics, public and private practitioners to create synergies and generate dialogue and exchanges.
We propose multidisciplinary and diverse perspectives
We use collaboration, open source publications, dialogue and exchange to create virtuous circles of knowledge creation.
The Charles Telfair Centre is a non-profit initiative of the Charles Telfair Campus, Mauritius.
You can follow the Charles Telfair Centre on Facebook and LinkedIn